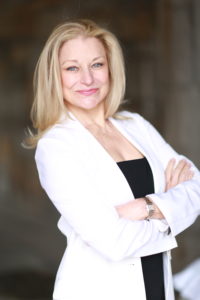 Valerie is a true technician and has helped develop the voices of young actors in many Broadway shows. Her approach is based on a marriage of speech level singing and bel canto vocal technique. This technique facilitates an easy vocal production, with the larynx remaining in a relaxed (downward) position throughout the entire singing range.
Her vocal exercises are progressive, building one upon the next in an organic manner, resulting in a healthy and proper vocal fold response. This technique can be adapted to any style of music, from musical theater to opera to pop/rock and jazz.
Some of Val's students have come to her after experiencing vocal strain, some resulting in vocal nodules. She works with these students in need of vocal rehabilitation using a gentle approach and has helped restore elasticity of the vocal folds using very specific exercises.
Valerie is grateful for her training and work with her mentor Badiene Magaziner. Badiene's training has inspired and helped solidify Valerie's technical approach.
Teaching Philosophy
The Italian Master Giovanni Battista Lamperti is quoted as saying that he never wrote a method because, "All that a singer need know could be written on the palm of my hand. Fundamentals are three: control of powerful breath energy, trueness and ease of all tones, and distinct, correct diction
It is my belief as well, that the art of singing, in reality, is very simple. Often, it is a matter of undoing compensatory habits and replacing them with organic and authentic sound production. Speech Level Singing is the foundation on which expressive singing can occur and can be achieved in a relatively short time, given the students' motivation. A clean onset of tone, a fine emission of breath (i.e. compression) and the emotional intention, through clean, accurate diction gives the student the freedom to express in any style, be it classical, musical theater, jazz or pop/rock.
Teaching the Young Singer
There was a time when voice instruction would not begin until after puberty. I have found that in this day of poor modeling (for the most part) from singers in the pop field, it is important to begin healthy voice instruction as early as a young person requests it. Too often, by age 12-13, the young singer has damaged vocal folds as a result of poor use of the voice. I grew up with the voices of Julie Andrews, Mary Martin, Shirley Jones, Barbara Cook from the movies in my ear as well as the ever-present sounds of Barbra Streisand, Patsy Cline, Frank Sinatra, Tony Bennett on the radio—all voices that were well-produced and wonderfully expressive.
I give the young student of voice, concrete technical tools that will "grow the voice" as the body changes. As a mother, I am nurturing and encouraging yet expect my students to be prepared, organized and resolute in their pursuit of developing healthy habits, both in their lives and with their voices.
I maintain a private studio in New York City and also teach worldwide via Zoom. Learn more.