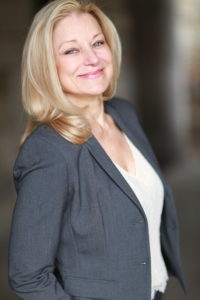 American soprano, voice teacher and composer Valerie Saalbach, received her musical education at the Eastman School of Music, Indiana University and the Juilliard School. A recipient of numerous vocal awards and grants, Ms. Saalbach has performed throughout the United States and abroad, has taught at the Actor's Studio Drama School, and maintains a private studio in New York City, through which she also teaches worldwide via Zoom. Her song cycles have been recorded by Elyse Kakacek (Untethered — listen now). Her compositions have been included in recitals throughout the United States.
Soprano
Petite, roguish and altogether charming, Valerie Saalbach, not only looks and acts the part, she also sings the role as it should be sung and sings superbly…one critics' description of the American lyric-coloratura soprano. Noted for her delightful portrayals of Adele, Blondchen, Marie, Susanna, she has been the recipient of top vocal prizes in vocal competitions in Europe and the United States. She was awarded a Sullivan Foundation Grant and was a winner of the New York Region Metropolitan Opera Auditions. As first-prize winner of the Palm Beach Opera Vocal Competition, she was appointed a principal soprano of the Vienna State Opera.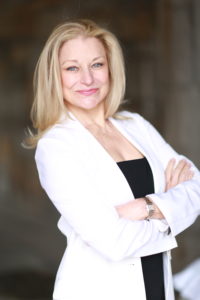 She made her Carnegie Hall debut with the Opera Orchestra of New York and appeared in subsequent productions of Rusalka (Turnspit), Maid of Orleans (Angel Voice), Die Zauberflote (Pappagena), to name a few. Equally at home in recital and oratorio, Miss Saalbach has made concert appearances with the symphonies of Atlanta, Palm Beach, Jacksonville, Boca Raton and Birmingham. In a concert with Musica Sacra at Avery Fisher Hall, she sang the demanding soprano solo in Strauss' Deutsche Motette as well as the Mozart Coronation Mass. The New York Times called her performance particularly vibrant…commanding presence..regal performance.
Voice Teacher
As a member of the voice faculty at the Actor's Studio Drama School, I had the opportunity to work with dozens of non-singers, many of whom went on to work in musical theater, as a result of 'finding their singing voice' through the curriculum we employed at the school. I have given numerous Master Classes in the Florida area, most notably regarding 'Singing at the Keyboard' applying the principles of singing to pianists.
I maintain a private studio in New York City and also teach worldwide via Zoom. My primary teachers and coaches have included: Eileen Farrell (Indiana University), Patricia McCaffrey, Ted Puffer, Beverley Johnson (Juilliard School), Ellen Faull, Thomas Muraco, Pierre Vallet, and Bob Cowart.